Drowsy Water Ranch
Colorado
Drowsy Water Ranch is a family run ranch with families in mind. A real Colorado Dude Ranch offering great western style cabin accommodation and generous hearty meals - sometimes gourmet and sometimes western.
Great riding every day which is geared to every ability and age group. When the feasting and riding is done, there are more than enough alternative activites to keep the whole family entertained.
Drowsy Water Ranch is situated 90 miles west of Denver and 6 miles west of Granby, then a short drive to the property. Nearby there are numerous area attractions such as Rocky Mountain National Park and Hot Sulphur Springs.
The guest cabins and lodge rooms are snug, comfortable and are decorated with a western flair. Daily cleaning leaves top class accommodation and is perfect for singles, couple or families.
The ranch is compact and you will find everything is within easy walking distance of the Lodge and the cabins. As you might imagine, the Lodge is the main gathering spot and where most meals are taken however outdoor meals are highlights. How about breakfast on a mountain top, an open hearth barbecue or Chuckwagon lunches ? Sometimes, right out of your saddlebag on an all day ride. Special diets can usually be catered for as well.
Although they are not far from Denver, there is only a transfer offered from nearby Granby. Amtrak serve the town or there are a number of Shuttle companies such as "Home James" that run between Denver and Granby. The approximate cost is $150pp return and is paid locally. Alternatively hire a car, particularly if you are going on elsewhere after your stay.

From the novice to the most experienced rider, the ranch's herd of over 100 quality horses will provide you with a mount suited to your abilities. With proper horseback riding instruction along with a variety of terrain for the guided fast and slow rides you will find a full and enjoyable riding experience for everyone.
Daily instruction, both in the arena and on the trail help to improve everyone's proficiency. Advanced riders have many opportunities to explore and blaze trails while handling their horses from leisurely walks to smooth lopes and gallops.
The riding is particularly good for the kids, for those aged 6 to 13, there is an instruction based horseback riding programme where they practice skills in the arena before setting out to the backcountry on their morning and afternoon trail rides. These young rider's advance to loping and all day rides as their abilities improve. Weights limit is 225 pounds.
A 6 night stay at Drowsy Water offers a full board meal programme, daily riding and plenty of evening entertainment In addition look forward to swimming, horseshoes, river float trip, steak fryes, trout fishing, western dancing, guided hiking, song fests, campfires, hayrides, pack trips, staff entertainment, gymkhana rodeos, mountain biking, children's programmes, nearby golf courses, hunting and much more. Rafting and a Zip line are extras paid locally.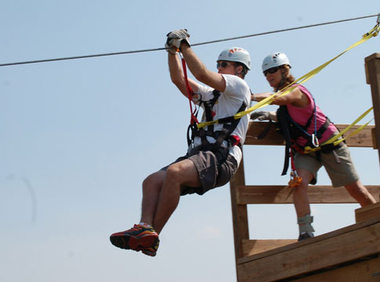 Pricing
We tailor make all our holidays to suit you. We include the flights, hotels, ranch stay, car hire, transfer arrangements where we can and anything else you may require. Let us put your perfect ranch holiday together - give us call on 01798 865 946 or send us an email from the below link -
Reviews
Tell Us What You Think