Greenhorn Ranch
California


Greenhorn Ranch is truly a western paradise for people who love horseback riding, fishing, swimming, hiking, mountain biking, fresh mountain air, blue skies, spectacular views, starry nights and total relaxation!
The ranch has a spectacular and tranquil setting, during your stay they will offer you a wide variety of activities with the ever present option of just doing nothing in a gorgeous place!


We have first-hand knowledge from our many ranch visits, so please contact us with any questions or for a ranch holiday to suit you.
Located in the beautiful north eastern Sierra Nevada mountains, just 3 hours north of Sacramento, 90 minutes north of Reno NV, this ranch covers over 600 acres and is surrounded on three sides by the Plumas National Forest.
The elevation is 4200 feet and they ride up to around 6500 feet where the vistas are spectacular.
You may choose from several cabins and lodge rooms.There are 8 one-bedroomed cabins that will sleep 1- 4 guests, 8 two-bedroomed cabins that will sleep 4-7 guests. All cabins have a porch swing overlooking the ranch. They also have 8 rooms upstairs and 2 downstairs in the lodge that will sleep up to 3 guests. Some lodge rooms have adjoining doors, if you want to put the kids next door and still have access to them. All cabins and rooms have full western accommodation, each has it's own bathroom.
They include daily housekeeping service. There is a heated swimming pool to relax beside, just next to the Bar.
Their airport Shuttle can seat 7 and can be chartered for airport pick-up and return. The cost for a Reno run is $300 round trip for one car-load. The cost for pick up from Quincy is $25 per person round trip.
The horses are hand picked to make sure that they are perfect for trail rides and each one has it's own unique personality. They will assign a horse to you based on your riding ability. There are three riding categories:
Beginner Scenic Trail Rides – Gentle walking rides on trails and roads perfect for riders who just want to take it easy. These rides stress more guidance and less instruction. Both children and adults are welcome.
Intermediate Trail Rides – Balance, physical skills, and confidence are needed. Rides include walking & trotting on roads and trails, with some off trail bushwhacking. Focusing on developing skills while challenging each rider's abilities, this category stresses more instruction and less guidance.
Advanced Trail Rides – Strong balance, physical skills, and confidence are required. These rides include walking, trotting, loping and advanced bushwhacking with steeper up and down hills traveled. This is for independent riders, stressing more guidance and less instruction.
They have their own ponds and they are fully stocked with native Rainbow and German Brown trout.
Some meals are served in the country style chuck house where you will dine with the family and, whether you're eating in the chuck house or out on the trail, you can count on plenty of great western chow. Also, if you should have any special dietary needs, just let them know in advance.
In the evening there's still plenty to do - either a Barn Dance in the licensed saloon or if relaxation is more what you had in mind, they have a special section near the dance hall building set aside just for reading, or maybe some card playing. The ranch will keep you entertained throughout your stay.
You may also want to relax around the heated pool or sit on the deck to enjoy the beautiful scenery. Of course, there's also a games room equipped with ping pong, pool table, video games, frog races or Karaoke that will keep you and your kids happy for hours.
In the Lodge there is public computer and Wi-Fi for I-Pads or Tablets. This is a great California Dude Ranch resort.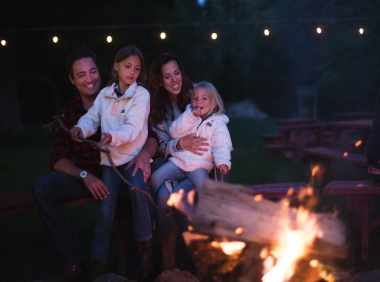 Pricing
All prices are per person unless otherwise specified. Please contact us to confirm the rates - 01798 865946.

We can tailor-make your holiday with flights, car hire, motorhome and city hotels.

Stays are generally a 6 night duration from Saturday to Friday. Shorter stays of 4 or 5 nights are possible but all include full board accommodation, all riding and ranch activities. Sales tax is included but gratuities & Bar are paid locally.
2021 Ranch Holidays - 28th May to 13th November
Summer rates - 4 night stays - £1389pp or 6 night stays - £1984pp,
Please let us know your preferred departure dates and number of people travelling and we will send a quotation to you.
Reviews
Tell Us What You Think
Sorry, no reviews or feedback have yet been accepted to this item.
Be the first and submit a comment now!