The Mayan Dude Ranch is one of those family run ranches where there is something going on all the time. More suited to families or couples with no riding experience as the riding is limited but the fun is not!
The ranch has picturesque trails which wind over 340 acres from the lowlands of the Medina River that flows through the ranch, to high in the hills for a panoramic view of the valleys beyond. Much of the riding revolves around the great meals that are offered.
A typical day at The Mayan may start with either a breakfast ride or breakfast at the ranch followed by a morning ride. After a superb lunch it's back to riding or maybe relaxing round the pool. After a great supper there may be evening entertainment - dancing, music or a firework display.
There is a variety of accommodation at this pleasant little ranch :One, two, or three bedrooms rock cottages or Lodge rooms with a beautiful view of Bandera and the hills. One room with king-size bed adjoined by one room with two double beds. There is also a large motel style building which caters for the numerous groups that stay a few days at the Mayan on their busy itineraries.
Everything is included: your attractive room, three delicious meals each day, two horseback rides daily, use of the tennis courts, plus all the activities listed on the activity schedule
The rate includes two rides a day: one in the morning and one in the afternoon. They are all single file, walk only with a cowboy guide and last about 50 minutes.
No riding experience is required and the Wranglers will allocate a horse for you.
During the summer there is no riding on a Sunday.
The staff at the ranch certainly want to be sure you don't go hungry so will find some of the biggest and best meals in the ranching business. These may be served out on the trail, around the pool or in the dining room.
Evenings are wall to wall entertainment with bingo, talent competitions, country music and dancing or a Karaoke evening. Hayrides are also a popular evening event.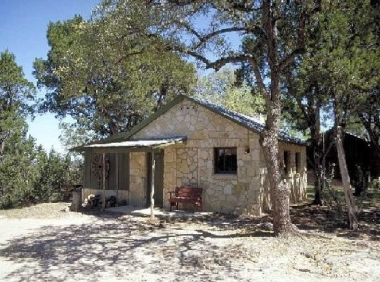 Pricing
We tailor make all our holidays to suit you. We include the flights, hotels, ranch stay, car hire, transfer arrangements where we can and anything else you may require. Let us put your perfect ranch holiday together - give us call on 01798 865 946 or send us an email from the below link -
Reviews
Tell Us What You Think
I just got back from the Mayan had a brilliant time. Food excellent & was made to feel very welcome. Entertainment and cabin excellent as I was on my own from start to finish. I was very well looked after would highly recommend taking a trip there.
Caroline