Siwash Lake Wilderness Resort
British Columbia

Siwash Lake Wilderness Resort previously called Siwash Lake is a private hideaway in British Columbia's cowboy country, an iconic luxury wilderness resort and Canadian family-owned guest ranch.

This ranch is legendary for horseback riding, authentic experiences and is set amid outstanding natural surroundings. They provide organic pasture-to-plate cuisine plus lavish safari-inspired tents. The property offers adult-oriented vacations and intimate family holidays within a wild, peaceful paradise.
We have first-hand knowledge from our many ranch visits, so please contact us with any questions or for a ranch holiday to suit you.
This resort is one of Western Canada's premier luxury dude ranches and is surrounded by 80,000 acres of pristine wilderness. Along with riding, cast for trout on sparkling waters, hike a canyon to nearby waterfalls, mountain bike the backcountry or paddle a canoe across shimmering Siwash Lake. The ranch has a variety of guest accommodation with beautiful lake and BC wilderness views for you to choose from.
Each suite is distinctively different and all are in harmony with the best of wilderness living. Most rooms have a queen or king size bed with French doors leading onto a private balcony or a sitting area with glass-fronted wood-burning stove and a luxurious en-suite bathroom with shower and soaker tub. Family suites have a queen or king bed and two single beds.
Later, indulge in fine cuisine and complete comfort at this unique property — savour ranch grown, organic food that rivals fine city dining, the ranch offers outstanding gourmet meals prepared from the best seasonal ingredients and served with flare. Whenever possible, they incorporate organic food produced on the ranch — mouth-watering beef and pork, free-range eggs and baby greens for your salads, picked right from the garden. Regional British Columbia cuisine, featuring wild trout, salmon and venison are a specialty.
The ranch is generally adult-oriented in spring and autumn months and very family friendly during July and August. No matter when you stay, you'll always find the perfect blend of adventure and romance, or family fun — or both! You may find it more fun to hire a car from Vancouver and drive up to the ranch although transfers can be arranged from Kamloops.
You may come riding on a beautiful horse and explore the best of the open range on your own or with a personal riding guide. Their very special riding programme ensures that horseback riding vacations at this dude ranch are extraordinary for first-time beginners through to advanced riders
The ranch will tailor the vacation especially to your needs. Not only is Siwash a luxury Resort ranch, rated among the best guest ranches in North America, but it's also a genuine, family-run working ranch. Winter activities at the ranch include riding, snowshoeing, snowmobiling, ice fishing, ice skating, tobogganing and tubing. Typical winter conditions in the Cariboo region show a 3 ft. base of snow, blue skies, sunshine and an average outdoor temperature of -15 degrees Celsius (+5 degrees Fahrenheit).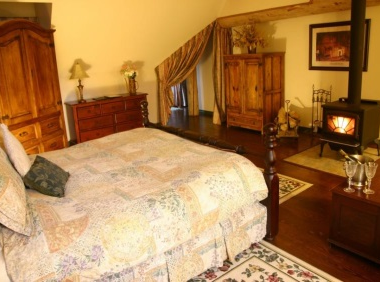 Pricing
All prices are per person unless otherwise specified. Please contact us to confirm the rates - 01798 865946.

We can tailor-make your holiday with flights, car hire, motorhome and city hotels.
Your stay at Siwash Lake Wilderness Resort is open from 1st June to 20th Sept and has to be a minimum of three nights from Friday to Monday. Our prices include full board accommodation using their multi-activity package, Add Local tax - 13%. Gratuities are paid locally.

2021 - 3 nights adult double (19 & over) - £3740pp, 4 nights - £4987pp, 7 nights - £8728pp

email with your dates and preferred departure airport

Please let us know your preferred departure dates and number of people travelling and we will send a quotation to you.
Reviews
Tell Us What You Think
Sorry, no reviews or feedback have yet been accepted to this item.
Be the first and submit a comment now!