Western Pleasure Guest Ranch
Idaho

The Western Pleasure Guest Ranch is located on 1100 acres of pastures. It is a fourth generation cattle ranch that has been operating on the same land since 1940. Stunning views and fresh mountain air will overwhelm your senses.

Imagine a comfortable, rustic vacation that takes you and your family back to nature, to a time when things were simpler. On offer are fun and exciting experiences for everyone. They have a great " hands on" approach to horseback and trail riding instruction and the personal attention that you will receive.

They limit the number of guests participating in their summer ranch programme to twenty. This will assure you that you won¹t get lost in the crowd.

They specialize in personalizing your ranch stay to fit you. If you have special requests, just ask!! Their summer family guest ranch vacations are fun, memorable and exciting.
We have first-hand knowledge from our many ranch visits, so please contact us with any questions or for a ranch holiday to suit you.
Accommodation is available offered in the 10,000 square foot main lodge, hewn from local timber and offering six spacious guest rooms, each with private bath.
Upstairs rooms are themed and have names like Miss Belle, Siesta, Nez Pierce and Duke's. Downstairs accommodations include the Grandma & Grandpa rooms. Their luxury cabins include wood stoves for warmth on cool evenings.
The Grand Lodge offers cozy common areas. A guest favourite is the great room where guests enjoy the expansive river rock fireplace and comfortable leather seating,
This huge space is tastefully decorated with a combination of mounted wildlife including cougar, elk, bear, buffalo and a white Alaskan moose and art featuring local artists. The downstairs recreation room provides a television for watching your favourite, classic John Wayne movie.
Most meals are served buffet style in the main lodge. Western Pleasure emphasizes hearty ranch style food, including products from beef raised naturally on grain and grass on the ranch.
From mid June to Aug, Kids staying at the ranch have the opportunity to be involved in one of the most educational and fun children's programmes available today.
This programme is designed for kids age 10-16 and offers a hands on experiences with their horse. The programme starts on Sunday evening and is concluded on Thursday evening with a horse show complete with trophies and ribbons. The kids will be responsible for their own horse and equipment. Every morning they will help catch and saddle their own horse.
As the ranch is quite close to the Canadian border, you might think about a Charter flight to Calgary and driving down across the border.
During the summer horseback riding is the most popular activity on the ranch. The programme includes morning and afternoon rides or you may like to consider an all day ride to a water fall for swimming. There is also a dinner ride.
Their Wranglers will help you improve your western riding with lessons. Their 70' by 100' indoor arena means even if its raining, they will still have horseback activities available.
There are cattle on the ranch that may need moving to new pastures or require sorting and checking. Trail rides feature outstanding views of Lake Pend Oreille as well as the Cabinet and Selkirk Mountains.
Although riding is the main focus, but there are many other activities that you can participate in including hiking, horse shoes, Teepee camp, evening campfires with songs and s¹mores, outdoor hot tub, basketball, Pool table, Fooseball and Movies.
For those staying on the All- Inclusive Guest Ranch Package activities include Cattle sorting, a Dinner cruise on Lake Pend Orielle, a Scavenger hunt, Archery range and Trap shooting. For an extra charge there is fishing with a local outfitter, White water rafting and kayaking.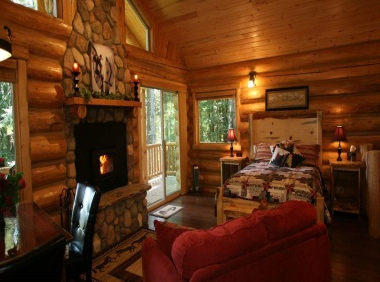 Pricing
All prices are per person unless otherwise specified. Please contact us to confirm the rates - 01798 865946.

We can tailor-make your holiday with flights, car hire, motorhome and city hotels.
3 or 6 night stay from Sundays includes full board accommodation, all riding and ranch activities. Add tax and gratuities at 23%
2021 Ranch Holiday Season runs from 30th May to 2nd October.

Adult rate - £299pp/day, child 6-12 yrs - £199pp/day

There is a minimum three nights stay during the season. Deposit - £400pp
Please let us know your preferred departure dates and number of people travelling and we will send a quotation to you.
Reviews
Tell Us What You Think
Sorry, no reviews or feedback have yet been accepted to this item.
Be the first and submit a comment now!